Mealey Joins V&S Schuler as Plant Mgr. in Canton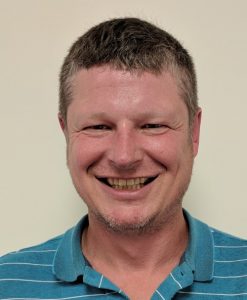 In early July, Dan Mealey stepped in as Plant Manager at V&S Schuler Engineering's facility in Can-ton, Ohio, bringing nearly 15 years of experience overseeing production sites to the position.
"We started interviewing candidates last October, and the process took a while because we wanted someone who was extremely educated, had management experience, and came from a back-ground in fabricated steel," said George Cook, Operations Manager of V&S Schuler Engineering. "Dan fit all the criteria, and he came highly recommended by others in our industry. With his background and work ethic, we're excited he's with us."
Mealey came to V&S Schuler from Pinnacle Metal Products in Columbus, Ohio, where he was the Plant Operations and Safety Manager for several years, overseeing safety, quality and production. Prior to that position, he was the Plant Superintendent and Purchasing Agent for Sharon Stairs / Worthington Metal Fabricators for six years and then Site Manager of Ohio Refining Division of the Stark Sandblasting & Painting Company for several years.
Mealey grew up in Doylestown, Ohio, and graduated from the University of Akron with a Bachelor of Arts degree in English and a Master of Science degree in Education. He and his wife, Diane, reside in Wooster, Ohio, with their three sons: Danny (age 12), Archie (10) and Auggie (4).