Huggins Kept Plant Running Smoothly During Search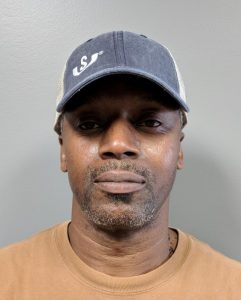 Production Manager Has Been with V&S Schuler for 30 years
Production Manager Al Huggins oversaw the floor at the Canton facility during the hiring search for a new Plant Manager, keeping the operation running smoothly throughout the lengthy process.
"Al stepped up and did a fantastic job for us," said V&S Schuler Engineering Operations Manager George Cook. "We couldn't have been so deliberate and thorough in our search if Al hadn't been in charge. We relied on him heavily, and he came through like we knew he would."
This past February marked Huggins' 30th year of service at V&S Schuler Engineering. He started as a material handler in 1989 and be-came a machine operator several years later. Huggins worked on the burn table for about eight years and then became a fitter and a certified welder. He was a Lead Man for about 10 years, and has been Production Manager for almost five years.
"Al has been vital to our success as we've expanded over the years," Cook said. "We greatly appreciate his expertise and dedication."