Ross Succeeds Pierce as Quality Manager in Burton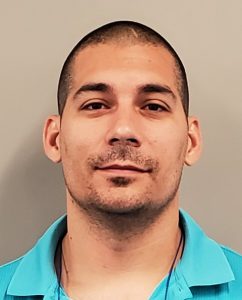 With Matt Pierce's promotion to Plant Manager of our Burton facility, Dane Ross succeeded him as Quality Manager on June 24. Ross is an AWS Certified Weld Inspector and ASNT NDT Level II certified for multiple testing methods.
"Dane has extensive and diverse experience across multiple industries — utilities, aerospace, laboratory testing and manufacturing," V&S Schuler Senior Vice President Greg Shaheen said. "With his back-ground, attention to detail, and knowledge of multiple inspection methods, Dane is a great fit for this position."
Ross will oversee our Quality Assurance pro-gram, performing ultrasonic inspections of all welds and conducting additional tests using magnetic particles or die penetrant.
"Maintaining and advancing quality standards and practices through employee development is vital to the growth of our company, and Dane has all the necessary skills needed to run that program for us," said George Cook, Operations Manager of V&S Schuler Engineering.
Before joining V&S Schuler Engineering, Ross was a Non-Destructive Testing Supervisor at First Quality Solutions for 10 years. In that position, he oversaw a safety program and created and implement-ed a radiation protection program. Ross enlisted in the U.S. Marine Corps as an airport firefighter in 2005.
As a Crash Fire Rescue Chief at the Marine Corps Air Ground Combat Center (MCAGCC) in Twenty-Nine Palms, Calif., he trained firefighter crews for duty. He completed two tours in Iraq and received three certificates of commendation and a meritorious promotion while deployed.
As Assistant Material Chief from 2007-'09, Ross was responsible for purchasing and supplying 60 firefighters with equipment and supplies. He was also in charge of shipping equipment for deployment and training, and he directed the safety and hazardous material training. Ross and his wife, Angela, reside in Madison, Ohio.